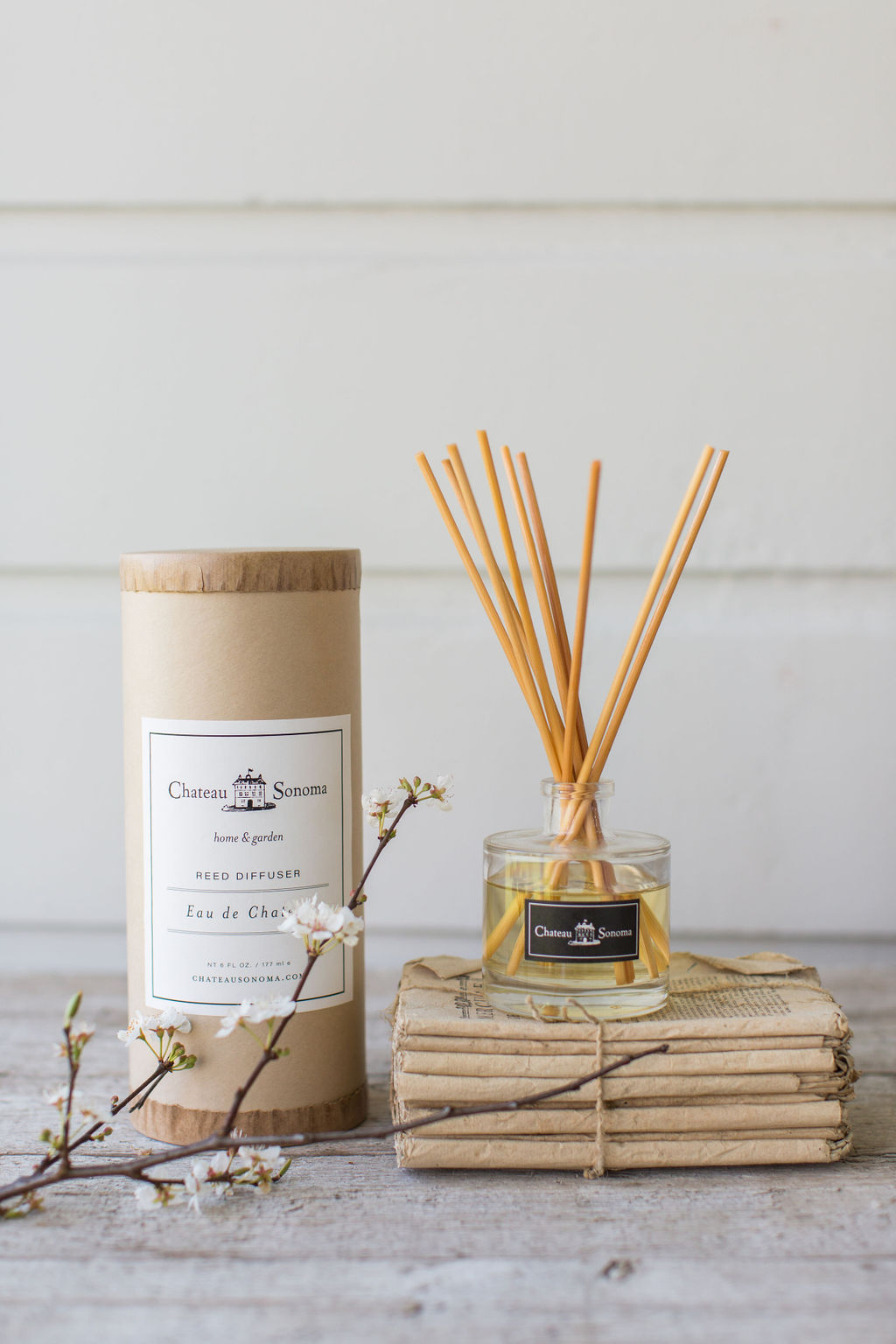 Chateau Sonoma Diffuser
Diffusers are a great way to keep a room smelling as beautiful as it looks. When guests enter the store they always ask us what smells so good. It is a combination of all the apothecary items we carry so we did our best to capture the essence in our signature scent!
This intoxicating fragrance is subtle with musk base and additional notes of neroli, orange blossom and jasmine. Irresistible and a customer favorite that will keep you coming back for more!