Join us for a very special afternoon celebrating mom!
Saturday May 11th 2019 | 11 AM - 2:30 PM
at Sarah's House
SOLD OUT!
Spend the afternoon learning and creating together! Dundee Butcher will be instructing an exclusive floral class. Using Carter & Co. vases, we will tap into our creativity and design unique arrangements to take home and enjoy!
Following the floral class, we will retire the clippers and enjoy a gourmet lunch prepared by Charlene Nicholson.
Surrounded by flowers and the company of women, we will celebrate mother's day in the most spectacular way. Tickets are limited, please reserve your spot below.
Ticket price includes all floral supplies, refreshments, and lunch!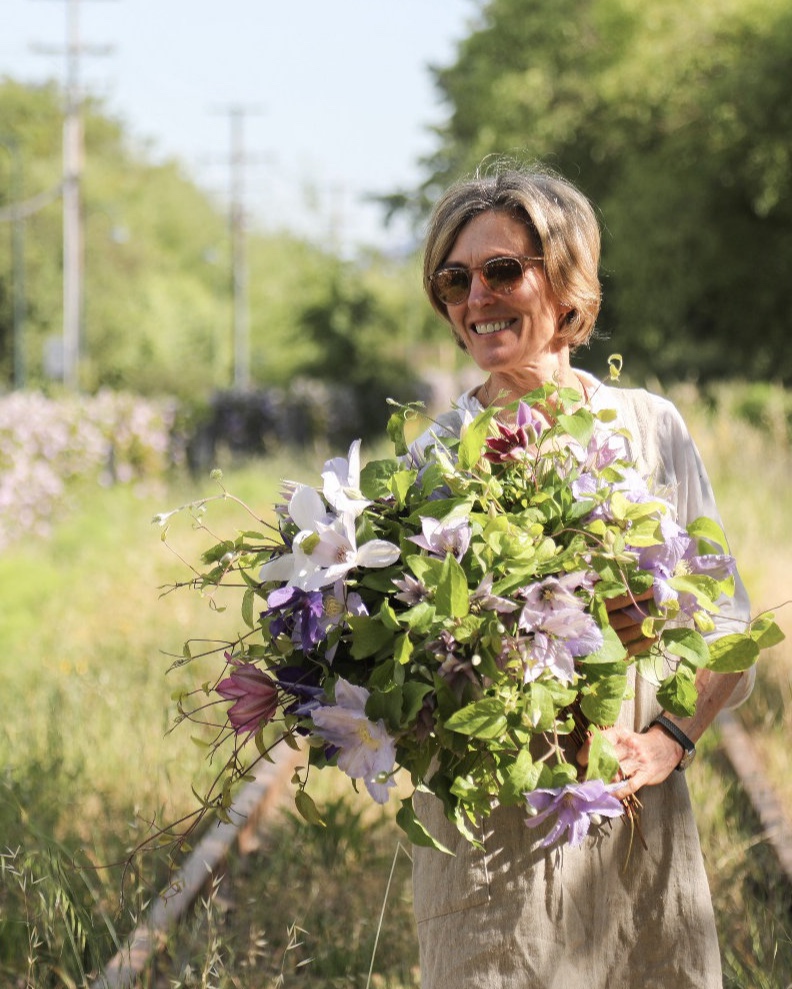 Dundee Butcher, owner and founder of Russian River Flowers, will be instructing us on how to make a lovely floral arrangement. Texas born Dundee Butcher has trained and worked with the most elite floral schools in London, including Jane Packer Flowers, McQueen's Flowers, and the Academy of Flowers in Covent Garden. In 2013 she moved to California and opened Russian River Flowers School + Events in the heart of the Sonoma wine country.
Our dear friend Charlene Nicholson, former chef at Chez Panisse, will have a decadent lunch prepared for us to enjoy under the Sonoma valley sunshine. Charlene's unforgettable meals are reflective of her passion for sourcing the most fresh and local ingredients possible.